Five Best Places To Install CCTV Cameras In Your House | Mahindra CCTV Security Systems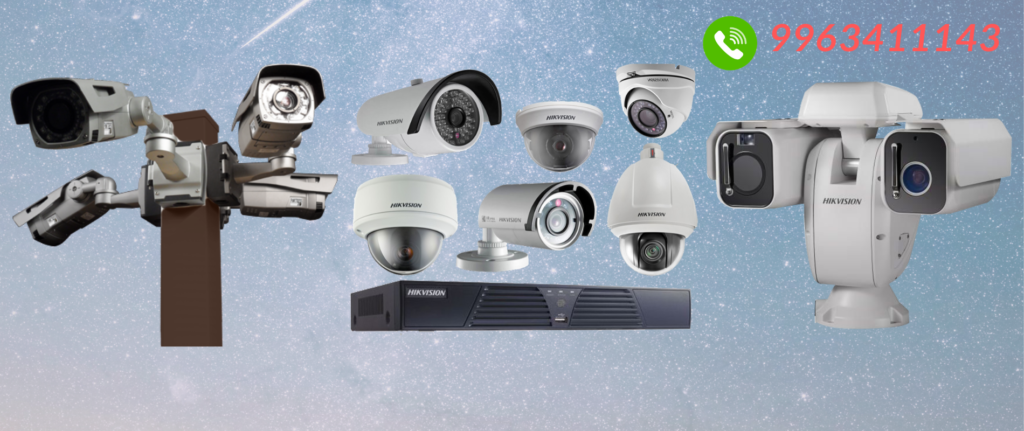 Mahindra CCTV Security Systems are the top CCTV suppliers of Security Systems in Hyderabad. We have enormous experience in installing CCTVs at various locations throughout the city. Mahindra CCTV Security Systems supplies both Biometric Installations and LAN connections. 
Our technicians are always available for any assistance, and we provide technical support assistance to all our customers/clients. We can offer you the best CCTV for all the extents of people. Choose the best CCTV cameras from available models. Contact us 9963411143 to know the best places to install CCTV cameras in your house. 
To know more about the CCTV models and installations, Contact us @ 9963411143.
Types of CCTV: As the days emerge towards the technology, various new CCTVs come into existence with additional and attractive features. All these features enhance a high range of security solutions. There are multiple CCTVs where you can install at your home. Here is the list of some different types of CCTV cameras. 
Day/Night CCTV camera

C-Mount Cctv camera

Bullet Cctv camera

Wireless CCTV camera

Infrared night vision CCTV camera

High definition CCTV camera

Dome CCTV camera

IP CCTV camera

Pan, Tilt & Zoom (PTZ) CCTV cameras
Advantages of CCTV:
Gives your home a better security 

Give protection to your property 

It acts as evidence when crime/theft occurs 

Increased security to your belongings 

Every movement is recorded 

High range of Surveillance system 
It is essential to mount the CCTV in the right place. Here are some of the best places to install CCTV cameras in your and they are: 
Back door & Front door:

60% of the burglars use the front door to enter the house and plan for burglary. The other 40% of the burglars use the back door to come home. Installing CCTV at the back door and front door each would prevent thieves or burglars from entering home surroundings and also prevents crime from occurring or happening.
Lawns and backyards:

Installing a CCTV camera would help in keeping an eye on your kids when they play at lawns and backyards. It is beneficial for monitoring pets also to know the actions of the pet from lawns and backyards.
Indoors:

There is a myth that CCTV surveillance is only for outdoors, But the fact is that there are many advantages of installing CCTV indoors. By installing the CCTV cameras indoors, image/ footage can be captured perfectly.
Driveway & Garage:

Garage & Driveway are the two crucial areas where all the 2 / 4 wheeler vehicles stay. Installing CCTV in these areas would safely monitor the parked vehicles in the garage and moving vehicles in the driveway.
Hallway:

Hallway is the place where a thief reaches in his first step, after entering the home. when the thief enters the hall, the thief can't identify the CCTV, but CCTV records the image/footage with high clarity. Installing the CCTVs at hallways is the right place to determine the thief's face.
Conclusion:
CCTV has become the necessity for every individual home and shopping complexes, malls, and also educational institutes, etc. Choose the best CCTV cameras from the available models based on your necessity, along with the required features. It is essential to provide security for your home.
It is essential to know about the essential places to fix the cameras. So that surveillance of CCTV cameras can cover larger areas. Our technicians from Mahindra CCTV Security Systems had full awareness regarding installation services, and they help you in mounting the CCTV cameras in the right place. So that CCTV covers the full-length area without footage getting wasted. Mahindra CCTV Security Systems provides the best CCTV camera installation services in hyderabad.
To know more about the CCTV models and installations, Contact us @ 9963411143.
About Mahendra CCTV installation services in Hyderabad:
Mahendra Security Solutions provides for complete CCTV surveillance solutions in Hyderabad with the latest security technology and devices to give your home and offices 24×7 security from any threat. With the experience of more than 9 years as a CCTV installation technician, Mahendra provides premium quality products – Security Cameras, Digital Video Recorder, Access Control System, Time Attendance System, Video Door Phone, Digital Home, and many more.